Holiday happiness at the Peilberghof
Holiday happiness at the Peilberghof
Holiday happiness at the Peilberghof
Holiday happiness at the Peilberghof
Holiday happiness at the Peilberghof
Holiday happiness at the Peilberghof
Holiday happiness at the Peilberghof
Holiday happiness at the Peilberghof
Holiday happiness at the Peilberghof
Holiday happiness at the Peilberghof
Cross-country skiing
Cross-country skiing in the face of the National Park 3000m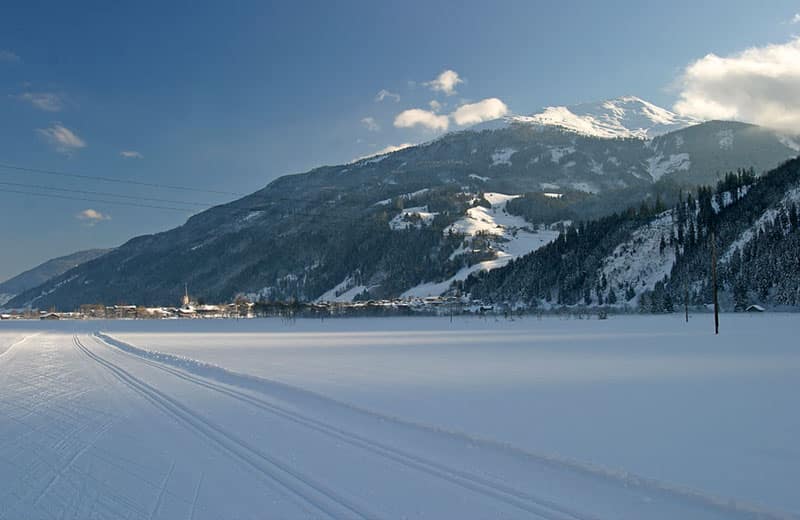 Classic or skating, beginners or advanced, amateur cross-country skiers or sports enthusiasts – from the cozy Pinzga trail in the valley to the artificial snow-covered Blizzard trail in the center of Mittersill to the challenging high moor trail: Mittersill-Hollersbach-Stuhlfelden is one true cross-country Eldorado.
An absolute highlight is the high moor trail: located on a sunny plateau at an altitude of 1,200 m, the snow-sure trail offers a wonderful view of the snow-covered peaks of the three-thousand-meter peaks of the Hohe Tauern National Park.
Different routes offer individual training opportunities and so that tired calves get fit again, there are nice places to stop for a break.
There are also a number of events related to cross-country skiing, where newbies can start their first attempts with tips and tricks from local professionals, the 6-hour marathon, which has now become a fixture in the winter event calendar, is a competition for die-hard people …